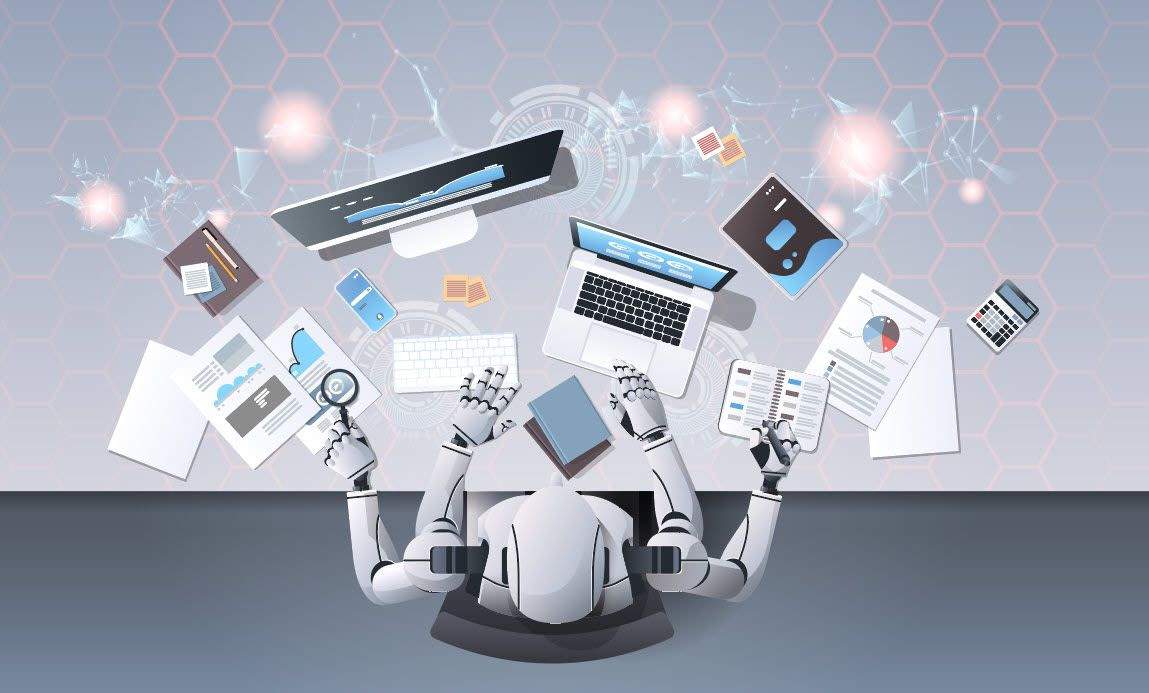 What is Robotic Process Automation?
Robotic Process Automation (RPA) is a technology that facilitates the construction, implementation, and management of software robots that emulate the actions of humans interacting with digital systems and software. Like people, software robots can do things like understand what's on a screen, complete the correct keystrokes, navigate systems, identify and extract data, and perform a wide range of defined actions. But software bots can do it faster and more consistently than people, without the need to get up and stretch or have a coffee.
What are the business benefits of RPA?
Robotic automation of processes streamlines workflows, making organizations more profitable, flexible, and responsive. It also increases employee satisfaction, engagement, and productivity by eliminating mundane tasks from their work days.
Why is RPA technology transformative?
RPA technology is changing the way the world works. Instead of people, software robots perform repetitive and less valuable work, such as logging into applications and systems, moving files and folders, extracting, copying and inserting data, filling out forms, and completing routine analysis and reports. Advanced robots can even perform cognitive processes such as interpreting text, participating in chats and conversations, understanding unstructured data, and applying advanced machine learning models to make complex decisions.
When robots perform these types of repetitive, high-volume tasks, humans are free to focus on the things they do best and enjoy the most: innovate, collaborate, create, and interact with customers. Businesses are also getting a boost: increased productivity, efficiency, and endurance. It's no wonder RPA is rewriting the history of work.