Tell us your needs, we will advise you
Software RPA can help your company to work more efficiently through software robotics.
We use RPA technology to simulate the interaction that a user has with any application or computer system, and with our software robots we imitate the repetitive and manual tasks that that user would do, such as connecting to web applications, accessing any ERP, CRM or software management, read and write databases, extract data from documents, copy and paste information, fill in forms, etc.
Main benefits of this technology:
✦ Optimize people's time, freeing yourself from repetitive and low-value tasks.
✦ Reduce manual workflows.
✦ Minimize mistakes.
✦ Simplify daily operations.
✦ Time saving..
✦ Availability 24/7.
✦ Cost reduction.
✦ Gain productivity.

Power your processes with digital workforce
Are you an SME?
Software RPA put at your disposal cutting-edge technology to robotize your manual processes and get on the bandwagon of the digital revolution . Large or small companies can benefit from software robotics, without making large financial and time investments for internal developments. This technology has never been available to everyone.
Some of the benefits of our service are:

✦ There is no installation in the client environment.

✦ Programming to launch robots manually or automatically.

✦ Cloud service for process automation.

✦ Consulting, development and administration of the processes on our platform.

✦ Agile management in the development of processes.

✦ Certified and trained technicians to configure, test and maintain the service.
You don't have to be a large company to have robotic technology.
Are you a large company and want to integrate robotics into your processes?
If you already have an IT department and have the necessary tools and human resources, from Software RPA we help you to have and manage your own license, which will allow you to develop your own robots.

Together with your IT team, we automate your processes by doing an on-site installation of the KOFAX RPA product, so your technology department can continue with the development of the tool.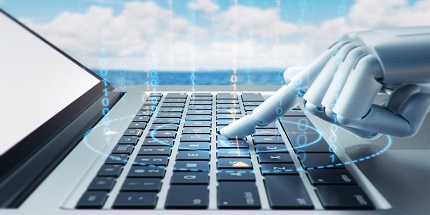 Benefits:

❏ Accompaniment.
❏ Training for your IT department.
❏ Development of custom robots.
❏ Technological audit.

Software RPA will advise you on the robotic transformation of your company.
How to integrate robotics into your company in 3 simple steps:
Benefits:

❏ Step 1: Contact us
Without any commitment, schedule a meeting with us, in it we will explain how this technology works and you will be able to see a demo of the robot.

❏ Step 2: We analyze your needs
We want to know your automation needs, tell us where you want to start and which are the processes that consume the most time.

❏ Step 3: Robotize
You will receive information to decide when to start with the robotic automation of your company
Success story Professional Offices
Automation of manual processes through the launch of scheduled processes:
Labor Department

✦ Generation of payroll file in PDF format from A3 and sent by email to the client.

✦ Generation of payroll summary file in PDF format from A3 and sent by email to the client.

✦ Generation of file with end of contract notices and / or extensions from A3 and sending by email to the client.

Outcome:
Before - sending payroll → 4 days
After - sending payroll → 7 hours

Success story in Insurance Agencies
Automation of repetitive tasks reducing errors and optimizing time:

✦ Daily generation of list of returned receipts.

✦ Daily download of new policies generated.

✦ Lead management and project creation.

✦ Pricing process and project creation for health, home, car and R.C.

✦ Sending SMS to customers of returned receipts.

✦ Sending SMS to customers of canceled policies.

✦ Generation of a list of pending receipts.

Outcome:
Before - downloading policies → 4 hours
After - downloading policies → 30 minutes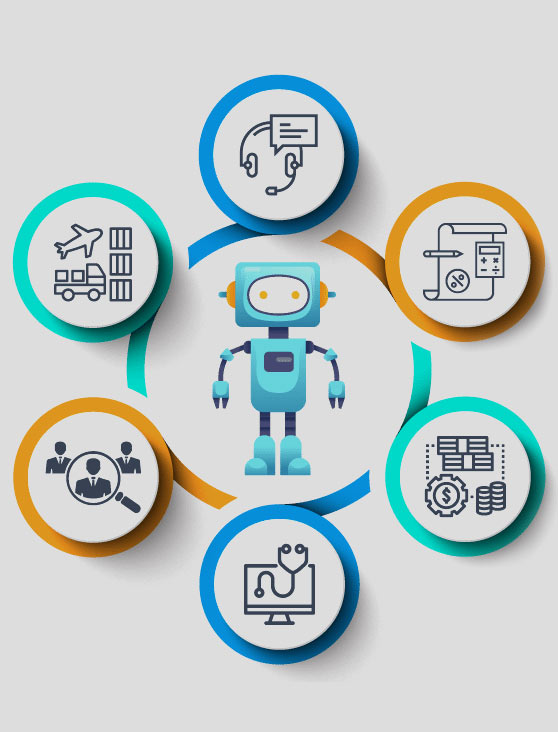 Success story in logistics companies:
Automation of the logistics process for tracking shipments:

✦ Reading excel files to extract invoice information and tracking number.

✦ Tracking number extraction from courier documents.

✦ Document upload process to the client's internal system, including the tracking number and invoice number.

✦ Generation of history, including information on the movements made by the process.